Hello, friends!
Some pretty cool things have been going on behind the scenes that I am psyched to share with you! I apologize in advance for the rambling and word vomit that is about to ensue in this post.
Currently planning+
I took a risk and reached out to this boutique hotel to use their space to take photos and they said yes! They're allowing photographers to temporarily use their space for photography purposes and despite my original concerns that I may not be able to reserve a space, I was able to book it!
Hoping to be able to book this space at a boutique hotel in the city for a photography session. It's so dreamy and would photograph so well!

— Ro (@chickenandbliss) March 10, 2017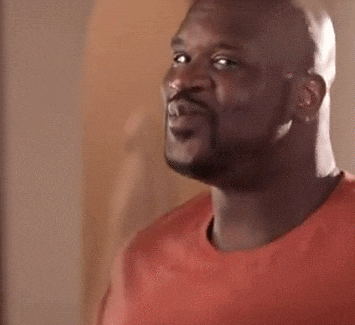 The funny thing is that I did not have a subject to shoot, so I ended up just using the space to shoot photographs of it for future blog posts. I am SO excited to share it with you as it photographs so well and is so trendy. I'm in love with it and got to shoot there for free! I may also include some of the shots in an upcoming home decor blog post, because this place is legit beautiful. It's a place I'd definitely recommend if you're ever in the area and looking for a place to stay.
Speaking of planned posts, I'm in the process of writing two guest posts for some fellow bloggers that I'm hoping you all enjoy. I'm really nervous because I don't think I've ever written a guest post before – despite being presented with opportunities to write for virtual magazines before. I hope that I don't disappoint and I will be sure to share the links with you once they go live.
My husband and I are going on a much-needed vacation back to Annapolis around the time of our 5 month anniversary. I think it'll be a nice opportunity for us to take a break from the hustle and bustle, experiencing city and all it has to offer during my school's spring break. If time permits, we're also planning to head down to VA to visit some of my extended family members before heading back up our way to spend Easter with our parents. We may also go whale-watching, but I don't know if I am quite sold on that yet.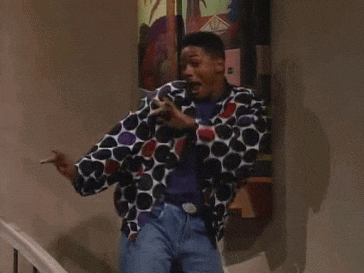 Currently doing+
My friends, husband, and I went to Franklin After Hours, recently – an event that allows you to see the museum without children and includes themed activities. If you've ever been to this museum during regular hours, it can be very hard to enjoy it when there's school groups there, so whenever we want to see an particular exhibit, we go during the after hours events. I share more about our experience here and some additional info about what it is in this post.
I also tried poke for the first time and it was delicious! Unfortunately, I do not have any pictures of what I ordered because it was too good to stop eating. I got one with sushi rice, eel, chicken, spicy mayo, mango, avocado, and eel sauce. Yum!
Unrelated to poke-eating, but just as cool – I started an Etsy shop and posted some updates in my newsletter! I've been toying with the idea of selling items – specifically photography and prints for a while. As an avid Etsy user and affiliate, it just seemed like a good fit and the site felt the most cohesive and useful for what I'm hoping to share. It's definitely a bit scary considering I don't think I have the greatest photography or the best design skills, but being creative is an outlet for me, so I am looking forward to sharing that with the world!
Currently watching+
Climbing videos

: I've been really fascinated about videos of people climbing on really tall things like skyscrapers and parts of scaffolding. I don't know why because as I was watching one video, I told my husband it scared me seeing how close he was to the edge. I guess I'm so impressed by their fearlessness and ability to walk on beams high above ground level. I feel like I would be like a cat who climbs up a tree and then freaks out once it gets up there because it's too high for it to feel comfortable getting down on it's own.
Informative videos

: Did you know that climbing Mt. Everest is actually pretty dangerous and risky? Okay, perhaps you did, but I certainly didn't, so I was shocked to find out about some of the dangerous that exist whilst climbing. You could die from snow or ice storms hitting the area, avalanches, frostbite, falling, etc. I've grown a whole new respect for people who risk their lives climbing that mountain and the sherpas that risk their lives to aid them in their journey.
Currently wearing +
Aside from that, my husband took these photos of me, because I was SUPER excited about these new purchases I got from Target that were each under $15. However, I'm awkward in front of the camera, so similarly to one of my attempted photoshoots with myself in it, I giggled a lot. I believe that once I get more acquainted with it, perhaps the more comfortable I'll feel doing it.
Maaaaybe.
Also, remember one of my tweets about a vest I brought that I said I hope doesn't make me look like a pink Snuffleupagus?
Got a faux fur, shaggy, oversized vest thinking it would look like cute & hoping I can style it w/o looking like a pink Snuffleupagus. 😫😂

— Ro (@chickenandbliss) February 28, 2017
This is me wearing it in the photos below and I'm still not fully sold on it, but working it out as it feels a lot heavier (and larger) than it appears in this picture.


Who wore it better?
Ah, well. I usually don't experiment with style, so I'm proud of myself for stepping outside of my comfort zone and trying to style something I usually don't wear. I think part of learning what works for you and growing in your style is sometimes taking risks. Sometimes they're a hit and you end up looking like you walked straight from a runway and other times you look like a new character on Sesame Street and that's cool! As the saying goes, if at first you don't succeed, try again. If you mess up like myself along the way, laugh and keep going, girl!
Potentially some posts in the future of me trying (and perhaps failing) at doing so, haha.
Along with this $10 vest, I brought a hat from Rue21 that says, "bad hair day" on it – which is basically my life every day that I'm not trying. I don't have that, "roll out of bed and still look fierce" kind of hair, but I'm cool with that. This hat gives me an excuse to not fret too much if I didn't have a lot of time to do my hair in the morning or (when rocking my natural locks) I wake up expecting a beautiful twist-out look only to realize my hair is still wet from the night before (natural hair ladies, you know le struggle).
Currently on Instagram+
I haven't been the most consistent with Instagram, if I am being honest. I probably post once a week, if that. It's partly because honestly, I don't want to post things simply to post them because I believe it's inauthentic. If I am sharing something on Instagram, I want it to be genuine – not just because. The same goes for Insta stories. If I am being honest, I wrestle with the feeling that I need to share more on Instagram, but also wanting to remain genuine in what I share rather than just doing it to do it. What's your view on Instgram and how to do you make sure you're consistent yet authentic in how often you share?
Here's some of the things I've shared, recently.
Reader Survey
As you may have previously read, I am taking a break from viewing my Google Analytics and obsessing about metrics. I believe that while they can be helpful in determining what people are enjoying the most about your blog, I noticed for me that it was causing me forget why I started in the first place. I was becoming so consumed by it that I began becoming very critical of myself and comparing my blog to others.
For my health and sanity, I have been staying away from checking it out and focusing instead on sharing what I love and believe you all would, too.
Although I am not checking it, I would still love to know what you all think of the blog, what you loved about it, and perhaps some things you'd like to see discussed more on this space. While I cannot guarantee that I will do everything that's suggested (in case there's some suggestions that go against my beliefs and purpose for this blog), I will definitely read it!
This survey is about 5-7-minutes and each response will be recorded, but your name will not be as I want to respect the anonymity of your views.
Disclaimer: Any vulgar or inappropriate responses will be reported.