According to certain magazines, millennials are not buying homes anymore. While some magazines claim that this is because we're lazy, staying with our parents, and too busy to take selfies to look for homes, as a millennial, I'd like to speak on behalf of us by saying that it's primarily because we can't afford it. Even those who are staying with their parents are mainly doing so for economic reasons as despite being graduates, they cannot afford to move out for various reasons (lack of job offers, etc).
But I digress.
Homes are not cheap. I've seen some modern homes that can cost 800k and sometimes even billions of dollars. It amazes me how even in today's society where most people can't even afford to buy homes that the prices for these homes haven't gone down yet.
I'd like to speak on behalf of us by saying that it's primarily because we can't afford it. Click To Tweet
While my husband and I love the apartment we're currently in, it's no secret that him and I are praying that one day we'll be able to move into a house. While he'd ideally like to stray away from anywhere that has a whole lot of land, I'd love to have an updated home that has a plot of land where I can grow our own vegetables and fruits, a patio or balcony, a office space, and enough bedrooms for family to stay over when they visit.
Yes, I also realize that watching HGTV has given me unrealistic expectations for a home within what we could afford at the moment.
Prayerfully once we begin actively looking for a home, we'll have enough saved to afford a down payment and be making enough to get a home that has even just some of these things. We'll see, God-willing, when that time comes.
That hasn't stopped me from scouring home living magazines and websites to get an idea of what I would want and how I would want it to look, however. My mom actually subscribes to these magazines, so it's usually once she's done with it that she gives it to me to keep, so I look through it. As I look through these mags for some ideas and inspiration for our one day home, I thought I'd share with you some things that I'd love to have and see in our dream home.
Living Area+
I love comfy couches that could also convert into a sleeping space for guests! In fact, the only reason why we don't have one is because bringing up a large couch to our third floor apartment and fitting it into there, would be a hassle. It's definitely something that in a home we'd like to have, however.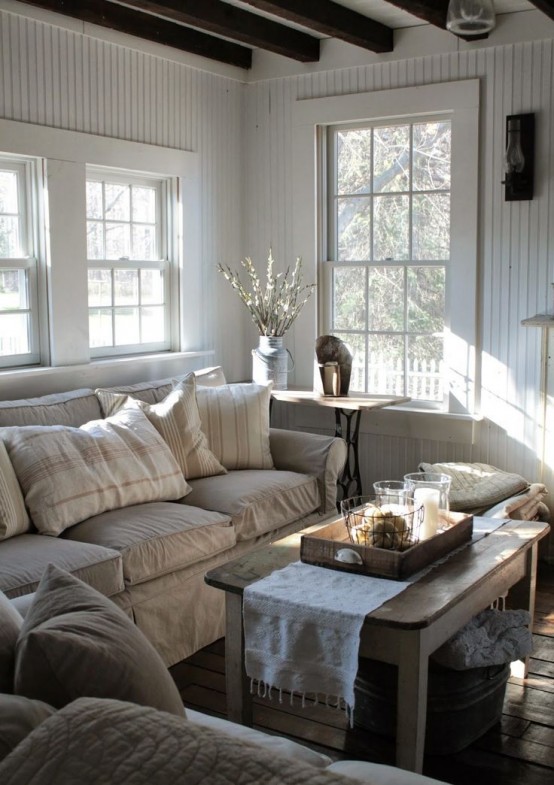 Bathroom+
Office+
One of the things I would LOVE to have in a future home is an office. While it is unnecessary and not necessarily a deal breaker for either of us, it would be nice to have an extra room that we could transform into an office for both of us to use when we're working from home. Sometimes, I work from home at my day job and it would be nice to an office space to work from that isn't my couch, because let's be real – that's usually where I get my work done from.
It'd also be nice to be able to have one room in the house that I could convert into a photography studio. For example, in my office I could be used not only for blogging and my full-time job duties, but also if I wanted to take stock photography.
If I am blessed to have an office space, I would love it to have all white or light grey walls. I find that they're the easiest to have when seeking to decorate a space because you can pretty much match them with almost anything. I would love to have at least one accent wall with a design or pattern such as the one pictured below.
Here's what my dream home would look like. What about yours? Click To Tweet
I love the gold with the hints of blush as well – something that I probably could not get away with in any other room of the house. While I LOVE blush, I try not to decorate our space with it since I don't think my husband would like that very much and it is a space that collectively belongs to the both of us. Not that he cares what I do in terms of decoration, but one of his requests is that it doesn't look super girly with a bunch of pink.
I think if we both wanted to have our own "spaces" inside of that office space, I like the idea of having one side belong to me and the other belong to his items that he needs. For example, maybe having the side where is an accent wall be a somewhat darker grey and include a desk space for him as well.
Bedroom(s)+
One of my favorite things to do on the weekend is sleep in, so having a comfy bedroom is a must. Ideally, it would be nice to have at least 3-4 bedrooms that includes a master bedroom, a guest bedroom, and two bedrooms for any children God may will for us to have. My husband and I don't really want more than two kiddos, but who knows. Either way, it would be nice to have a space that can accommodate guests when they stay over other than our futon.
For the master bedroom, I love the light grey theme – a theme we currently have in our apartment bedroom. It's super customizable and very light, which we love! I'd love a rustic home with barn doors on the inside and having a barn door to our bathroom or closet area, would be so cool!
Kitchen+
The kitchen is one of my favorite places to be in because I love to eat! As a result, probably one of the areas that I'm the most picky about is the kitchen. I love updates kitchens that are full of bright light and space.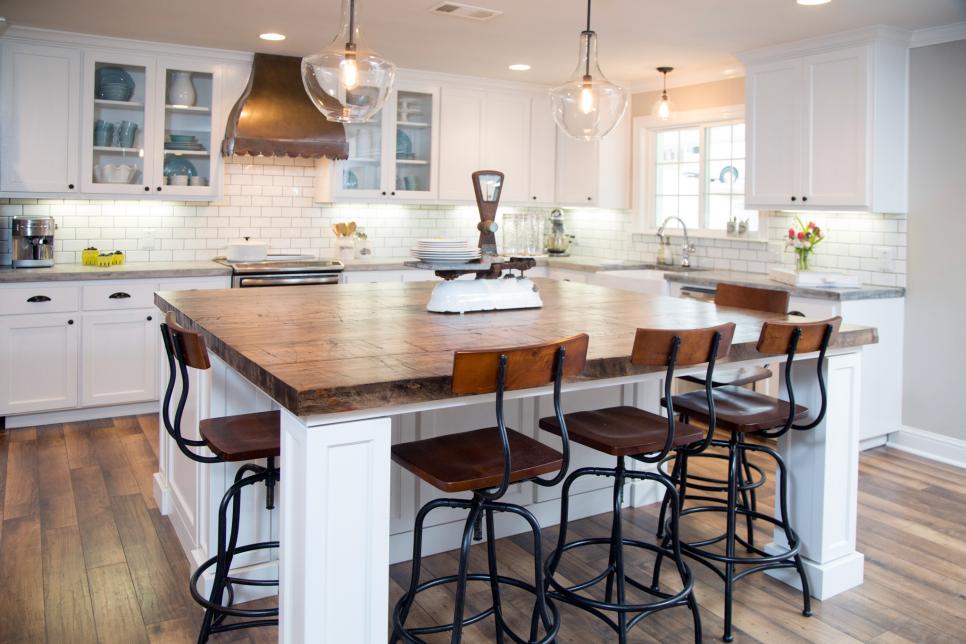 Keep in mind that I am totally reaching with these ideas as I probably won't be able to afford a home with a sunken, spa tub with jets shooting from them or a walk-in shower with stone-tile along the sides of it, but hey – not shame in dreaming – right?
I probably can't afford a home like this, but a girl can dream - right? Click To Tweet
Would you like to buy a house one day? If so, what would be in your dream home?