Disclosure: I did not receive compensation from ThirdLove, but I did try their 30 day trial of their t-shirt bra that I'm so excited to share with you in this post! Now I'm in love!
Some of you may be unaware of this, but I used to work at Macy's as a sales associate. Yes, for those of you that frequent the department store, I was one of the people walking around in all black (which made for a SUPER hot commute in the summer), asking you, "do you have a Macy's Star Rewards card?"
While there, I worked both in the men's department where I learned how to properly measure suits, the young women's section where I frequently used my discount to shop, and the bra section, where I was taught how to properly measure and recommend bras to guests. It was also there that I had an aha moment about bras. My eyes had been opened to the fact that I'd been wearing the wrong bras all along.
Did you know that a large chunk of people in the country are wearing the wrong bra size?
Yup, and you my, friend might be one of them. So today, I'm going to share some tips I learned for figuring out whether or not you're wearing the wrong  bra or not.
You could be wearing the wrong bra size. Find out some of the signs!
Click To Tweet
Your straps dig into your skin:
Do most of your bras dig into your skin? Leaving marks behind and constantly forcing you to adjust them or pull them away from your back and shoulders? You might want to invest in some new bras soon.
At their worst, these bras can restrict your lymph nodes in your chest area and may even lead to breast cancer.  When I found that out, I couldn't believe it. Something as simple as wearing an ill-fitting bra could do a lot more damage than we would often imagine.
There's an overflow:
By overflow, I mean that there's some back bulge because the bands are too tight and don't fit. You'll find with this bra that it's pouring our the sides and even out the top of it, risking some wardrobe malfunction and definite discomfort. This is also known informally as quadraboob or sideboob – terms I've definitely heard used in fashion and in conversations relatives would have about issues with bras.
If I'm being honest, there's bralets I've purchased that I cannot wear comfortably because I have to constantly readjust them and keep them from popping out. If this is the case for you, take it from me and do yourself a favor, girl – treat yourself to a new bra, girlfriend.  You deserve it.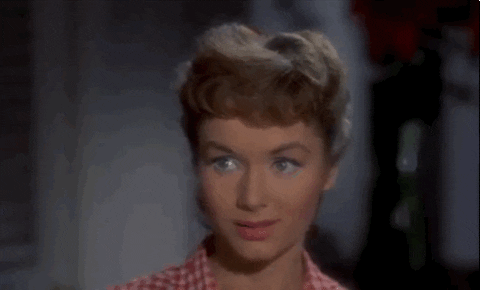 Your bra band is riding up:
So maybe you don't have an overflow problem. They're sitting where they need to sit and staying where they need to stay…but, that band, though!
I don't know if you can relate to this, but I've had bras I shouldn't have kept nearly as long as I did where the band would shift around on my back. It would rise up to the point where it seemed like there was so imaginary person standing behind me lifting it up with their hands. Eventually this created discomfort not only when I wore it, but it would show through tops that my bra band was almost near the top part of my shoulders.
The cup bunches up:
This is normally a sign that it's too big. A bra, especially a t-shirt bra, should fit comfortably over your chest and should not have any spillage nor be so large that it's bunching up in the middle. That's a wardrobe malfunction waiting to happen, friend.
All of these signs are signs that I've noticed in the majority of my bras, recently. Despite the education I received thanks to my colleague at Macy's, who knew everything there was to know about bras and taught me how to properly measure others (I still remember my first one), it wasn't until a few weeks ago that I took the jump and actually brought a custom-fit bra via ThirdLove.
I've seen advertisements before on social media promoting the bras and saying how you're welcome to try the bras out for 30 days and send it back if you don't like it. After much consideration, I decided to take the risk and try it out to see what was the bees knees about these much-talked about bras.
Let me first say how impressed I was that they have nude bras for ALL shades (yaaaaasssss)! I'm seriously so discouraged by companies that promote nude products, but the nude colors only work for one tone and not all. So when I noticed there were multiple nudes that complimented multiple skin tones, I was thrilled and very excited. It's been so hard for me to find nude bras to wear under tops as an educator.
The survey was also pretty in depth, but straight to the point at the same time. It asks you questions about what your problems are, what you preference for color is, and even what your bra size is. The latter is why I would recommend measuring yourself to be 100 percent sure.
The bra got here in less than two weeks and the moment I tried it on I was in love!
Not only is it comfortable, but the straps are so flat and the bands don't dig into my skin! I have never worn a bra so comfortable and that's the truth, y'all. It's seriously my favorite bra now and has led me to consider perhaps purchasing more because they're so comfortable.
Not too long after you purchase it, they even send you tips on properly taking care of your new bra, so you can get the most out of it.
It is a bit pricey if I'm being honest, but it's honestly cheaper than bras I've seen at some popular lingerie stores. I see it as an investment, personally. Think about all of the awesome outfits you'll be able to rock with the confidence of knowing that you don't have to worry about popping out all over the place.
I was actually going to send mine back and ended up keeping it because it seriously SO comfortable. I remember having a conversation with a close friend of mine, who has also had her eyes opened in regards to wearing the wrong bras versus the right ones and said that she also purchases the right size now and has noticed a BIG difference.
Proper bras should feel comfortable when you wear them.
Proper bras should make you feel confident.
There are even some proper bras can even improve your posture, believe it or not.
If you are thinking of  purchasing a new bra soon, ThirdLove has a promo running where you can try for 30 days for free and send it back if you find it's not the best fit for you! Click here to try it before buying! They also have this really cool infographic featuring some solutions for some of the "brablems" I mentioned in this post.
Can you relate to these struggles? Do you feel you are wearing the wrong bra?
---
If you haven't signed up for the C+B Insiders newsletter yet, be sure to sign up here! This monthly newsletter includes exclusive updates, freebies such as stock photography, deals, and more! If you sign up using the sign up form on my sidebar, you receive free stock photos as soon as you sign up!