This is going to be a bit of a longer "currently" post today, but I have some really exciting news and a life update to share that I totally wasn't expecting! I'm going to try to keep my "currently" items as short as possible. If you have a few moments, I'd grab something yummy to drink as I update you on a few of my favorite links and what's been going on, lately. 
LIFE UPDATE
You may or may not have noticed that I've been sort of absent from sharing on my blog's Instagram. In short, there's been a LOT going on behind the computer in my personal life, so my desire to really interact on Instagram has slowed down a lot. Same with Twitter. It's been a lot of very happy things going on and a lot of very, discouraging moments, but such is life – right?
One of these "things" includes a life transition and update that while I wasn't anticipating, I strongly believe is God's will for my life.
Like a MAJOR life update.
Like, one of those life updates that you may have previously said, "I'll never do this, again" kind of things.
No, I am not pregnant, thankfully. That is a life update, I am praying to not have to share for at least a couple more years because my husband and I still have quite a bit of growing to do.
Those of who you are subscribed to the newsletter have probably already heard, but…
(cues drum roll)
I'm officially going to be a 5th/6th grade English teacher!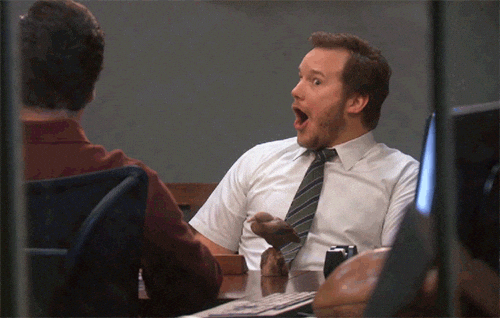 I can't believe those words are leaving my mouth, but alas, they are and I'm actually pretty stinkin' excited! I'm also nervous, but I'll get into that in another post.
I've already started curating my lists of items I need and want for the classroom, as well as setting some things up so that prayerfully this upcoming school years goes smoothly.
Although I consider myself an educator since my current role has given me the opportunity to still work directly with students, I actually haven't taught in my own classroom for about two years. I've taught high school prep courses throughout the past few years and occasionally led a chapel service, but it's been two years since I stepped foot into a classroom that I could call my own.
As much as I loved and still love my current position, I found myself often thinking fondly of when I taught. I may not be a huge fan of students being evaluated based on standardized tests (a topic I definitely have an opinion on), but I love teaching. I loved interacting with the students and watching them get excited when they got something write. I loved watching them grow over the year as writers and students.
So when presented this opportunity, it was not so much if I wanted to do it, but it was more of a question of "can I do it?"
Could I teach again?
Do I really have what it takes?
But, between the Holy Spirit, our board, our school's leadership, and my husband, I've felt there's been a lot of confirmation the past few days regarding this decision and this decision was clear. I'm meant to stay at this school, but I'm also meant to head back into the classroom as a teacher.
The really neat thing about it is that I will be able to combine my enjoyment of teaching with my current GSP role, because they're giving me the opportunity to do the high school prep that I am doing in addition to my teaching responsibilities.
The other plus is that I already know the students. I know their parents and have spent the last two years getting to spend time with nearly every student, so I'd already know their names, habits, challenges, etc. Also, two former teachers have transitioned into leadership roles at our school and one of them used to teach one of the classes that I'm teaching this year.
How this all happened is something that I may share at a later date since it's quite complicated to explain. However, I do believe it's God's will for me and He has confirmed this in quite a few ways over the course of the week that this decision was made.
While this definitely not become a teacher blog, I will be occasionally sharing about my experiences within reason (without any identifying information or pictures) and some education-related posts here in there that I feel led to share.
One thing I definitely won't do in this space is share pictures of my students where you can see their faces or share any classroom stories with names or any other identifying information.
Other than you occasionally seeing some posts relating to education and teaching – not much, honestly! My posting schedule my differ from week to week, because #datteacherlife, but that just means I'll have to get more creative with my time.
I might also throw some occasional teacher fails and DIY things that I've done in the classroom that can be replicated in your home or apartment.
If you have any questions about teaching or about any other topic I might be able to provide some answers on, feel free to shoot me an email or a message using my contact form!
CURRENTLY PLANNING:
Vlogging: I've been back and forth about this for a little while now, mainly, because I am introvert and the thought of talking to a camera lens while walking through Target gives me the heebie jeebies. Also, my life isn't really that interesting outside of me serenading my cat. My husband has been joking about doing it, but we'll see.
Classroom: I'll be transitioning to the teacher position sometime in August, so I am currently working on setting up my classroom and different organizational things, so that come time for me to to officially move into the room, it'll be ready.
CURRENTLY READING:
Yes + No: I found this post to be a very engaging read as it's something I struggle with as well. I hesitate saying "yes" to things I should be saying yes to and no to things I should be saying no to.
Being Vulnerable: I think vulnerability gets a bad rap because being vulnerable can leave you feeling very raw. However, I think there's nothing wrong with being vulnerable and that there's actually some good things that can come from it.
Favorite Apps: I love seeing what other applications people have on their phone as I usually only stick to the same applications. It was only recently that I expanded and downloaded Class Dojo and that's because I'll need it for my classroom. Anywho, I digress. I loved these suggestions and I feel you can learn a lot about someone based on the apps on their phone!
We're Halfway There: I love her blog as well and I loved this post! I could relate a lot of what she was sharing about burn out as it's something I've been fighting against lately.
What are you up to? If I started a vlog, what are some things you'd like to see being filmed? What are some questions you have that you'd love to hear about from a teacher's perspective? 
---